ITAR Compliance and Support Bundles
Excelerate, through ITARHelp.com, offers an array of support associated with conducting international business under the ITAR. What we found is that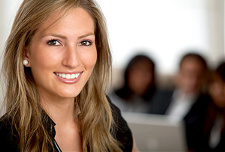 our customers take full spectrum advantage of this array based on our experience, efficiency and support in successfully executing international business. This spectrum includes such things as support for licensing and agreements, ITAR compliance execution, shipping and receiving, training, international business processes, product placement, and a host of other activities related to international business. Since our customers were "bundling" our services already we decided to make it official and pass some savings onto the customer by creating cost effective "bundles" based the natural execution of our business.
Below you will see a set of bundles that provide varying levels of support and activities based on a common set of customer requirements. Of course, you are more than welcome to custom bundle our services as necessary. Just let us know what you want and we will be pleased to suggest the bundling plan that best fits your needs.
Items Included
DTC Registration Support
Technology Control Plan DTrade Super User Setup
ITAR-101 Training Video ITAR-201 Briefing Charts
Consulting Hours

Individually Priced
Bundled Discount Price
Starter Bundle
Yes
Yes
Yes
Yes
Yes
5 Hours
$ 3,400
$ 2,500
Broker Bundle
Yes
Yes
No
Yes
Yes
5 Hours
$ 3,000
$ 2,250
Small Business
No
No
No
Yes
No
50 Hours
$ 10,400
$ 7,000
Staff Augmentation
No
No
No
Yes
No
300 Hours
$ 50,400
$ 36,000
Bundles Explained
Starter Bundle: We also like to call this the "Compliance Bundle" for small business. It provides the basic elements needed to begin working under the ITAR.
Broker: This is the same as the Starter Bundle but for those who will act as Brokers under the ITAR. The same elements related to compliance apply to a Broker.
Small Business Bundle: This is for small companies that are registered with DTC and have a Compliance Program in place but need support for licensing, agreements, consulting, etc. during the course of their business year.
Staff Augmentation: This is for companies that need an expanded role of support where they don't have the volume to hire someone but want the expertise of Excelerate to satisfy the ITAR requirements.
A La Carte: Excelerate can unbundle or adjust each of the items, as required, to provide any level of support to our customers. Providing a not to exceed set of consulting hours is a popular option for our customers for instance. Just contact us for details and a quotation.
Items Explained
DTC Registration Support: All manufacturers, exporters, and brokers of defense articles that are related to the U.S. Munitions List are required to register with the Directorate of Defense Trade Controls (DDTC). This does not mean only if you are doing international business it means if you are involved with defense articles controlled by the Munitions List.
Technology Control Plan (TCP): The TCP is a requried document that defines how your company will satisfy the compliance requirements under the ITAR. Excelerate will work with you in preparing a TCP document for your specific business and needs.
Training ITAR training is required for ITAR compliance. Our ITAR-101 training video lasts 10 minutes and gives an introduction to ITAR and Compliance. Our ITAR-201 briefing privdes depth for management and compliance personnel.
Consulting Hours: Excelerate's team of professionals is available to your company, for the defined number of hours, by email or phone, to satisfy any ITAR question or requirement you have. This is a valuable asset and one that many companies continue to use.