Environmental Policy
Excelerate is dedicated to achieving environmental excellence and believes it is integral to business success. The company is committed to responsible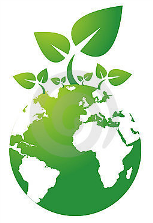 environmental stewardship in various aspects of its activities worldwide.
In support of this commitment, Excelerate will:
Promote a culture that encourages environmental stewardship as an important part of the way our company conducts business.

Assess and operate our facilities to reduce adverse environmental impacts and meet applicable environmental laws and regulations.
Be committed to implementing sustainable practices where possible.
Strive for continual improvement of our environmental performance where applicable.
At Excelerate, we are dedicated to ensuring a sustainable practice by meeting today's needs without compromising tomorrow's standards.