Visit Us Next At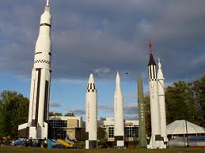 Our Show Participation is not finalized for 2017 so come visit us in the Rocket City - Huntsville, Alabama


Excelerate Overview


Visit Excelerate, Inc.

ITAR Support & International Business
ITARHelp.com is brought to you by Excelerate, Inc. where all we do is live, eat and breathe international business. Our focus and experience in the high tech, defense and aerospace international marketplace has identified a need for simple and direct ITAR information and support for our customers and the community.
So, Excelerate created ITARHelp.com to be your one-stop-shop for everything ITAR. Such as:
We are here to support all of your export business needs. So, take your time, look around, contact us by email, phone, Facebook, Skype, on foot, smoke signals, carrier pigeon - whatever works - if you have questions or suggestions. Our goal is to make international business - especially in the defense and aerospace market - easy and convenient for everyone.
Visit the mother ship at www.Excelerate-Inc.com for information on how we can work together on international business endeavors and a whole lot more. At Excelerate we are international business experts to include negotiating, contracts, payments, cultures, business practices, engineering, products, marketing, ITAR, EAR and much more.
ITAR Compliance
One of the most common requests we receive are companies just getting started with ITAR and needing help in becoming compliant. For this we have established what we call the "Starter Bundle" which gives you the necessary ITAR compliance pieces, these include:

Defense Trade Controls (DTC) Registration Support

Establishment of a Technology Control Plan (TCP)

Initial ITAR-101 Training

DTrade2 Super User Setup

5 hours of Consulting for Questions and Support
The ITAR Compliance Starter Bundle will assist your company moving in the right direction to become compliant and work successfully under the ITAR.
Jump To....

ITAR Introduction
Proud Members of....

North Alabama International Trade Association (NAITA)